I dedicate this to my wonderful nieces Chloe' and Sofia. They are beautiful inside and out and will make amazing women some day.
-Love Aunt Rachel-

This is a blog for girls who are transitioning into their teen years or who are in their early teens. I will share some make-up tips and products that are great for this wonderful time of growth.
Skin Care
The most important thing to start with is skin care. Young skin can be very sensitive and as hormones enter into the picture acne and oily skin can start to become a problem. Here are some hypoallergenic products that a great for sensitive skin.

Face Wash
Ceta
phil face wash is perfect for young skin. Its very mild and leaves skin soft and smooth.

Moisturizer
Neutrogena Healthy Defense SPF 45 Face moisturizer. Its fragrance free and will provide coverage needed to protect skin from the harmful effects of the sun. Its never too early to start taking care of our skin. Mothers please be sure to teach your
daughters about the importance of sun protection.

Body Wash
Neutrogena Body Clear Body Wash is great for teens who are prone to back and body breakouts. As conditioner is washed out of the hair it runs down the body and creates acne. To prevent this, keep at hair clip in the shower and after conditioning clip hair up so its off of your neck, then wash all over with Neutrogena Body Clear Bodywash.
Make-Up Remover
Neutrogena Make-Up Remover Cleansing Pads are safe for sensitive eye areas and remove waterproof mascara. They are also very gentle and don't leave a sticky residue so theres no need to rinse wi
th water.
Oil Blotters
Keep these in a backpack and use to absorb extra oil that acumulates durring the day.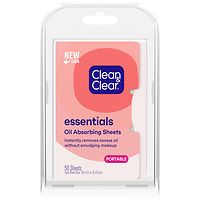 Make-Up
Its important for young teens to still maintain a natural look while experimenting with application and tecniques. Remember that most of the make-up tips your daugter will learn she picks up by watching you.
Starter Packs
This is a palette by sonia kashuk called How to Create the Freshness of Spring. Its great for pre teens because the colors are very light and youthful. It comes with 3 eyeshadows, 3 lipgloss and a light colored blush. Plus is comes with makeup instructions for how to apply these colors!
This is a really great kit from Bonne Bell cosmetics. Bonne Bell is the perfect brand for pre-teens and teens, offering cosmetics that are deisnged around their needs and looks. This kit comes with
two flavored lip gloss and a palette of eyeshadows. I like the Pretty Pinks collection the best since the eyeshadow colors are light and simple.

Eyeshadow
When buying your pre-teen eyeshadow colors, try to keep it simple. Light pastel shimmer colors are best because they are subtle and can be applied from lid to brow bone, so its hard to make a mistake with these.
You also don't have to spend a fortune since you aren't looking for anything too pigmented. Try brands like NYC, Wet n Wild, Bonne Bell, Jane, E.L.F, Almay and covergirl.
Mascara
Make sure that when you buy your pre-teen mascara its waterproof and hypoallergenic. When we first start to wear makeup we haven't learned not to touch and rub our eyes. Try Almay One coat tripple effect waterproof mascara in brown, it's natural looking, only takes on coat and it won't irritate eyes.
Eyebrows
To keep eyebrows tame and in place after brushing and shaping try a clear mascara or eyebrow gel like Ulta Eyebrow Gel.
Concealer
Use Almay Nearly Naked Cover Up Stick for under eyes and Almay Clear Complexion for acne. The Nearly Naked won't cake and apears natural. The Clear Complextion includes acne fighting ingredients to help clear zits while it covers.
Lips
Anything Bonne Bell is great. They come in wonderufl flavors like Vanilla, Strawberry Gelato And Watermelon Sorbet. Try Bonne Bell Lip Lites
in Strawberry Gelato for a pretty pink tint.
Tools
Its Important to start learning the basics about makeup application with the propper tools. Eyeshadow Applicators that come with the product are hard to use for blending eyeshadow and can leave a messy effect. To start your brush collection try any make-up brush travel kit from Sonia Kasuk. This line caries man
y different sets and the quality can't be beat for the price.

Make-Up Storage
It is important to keep make-up organized and together in one place to make it easier to locate products. This also helps keep make-up sanitary and safe from cracking. There are many cosmetic cases from target that come in a variety of sizes and shapes. I like cosmetic bags by Soap and Glory. They are cute, functional and kinda retro.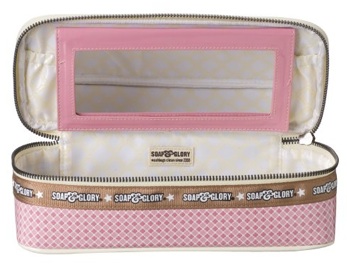 All of these products are a great starter kit for learning the fundamentals of make-up.
Remember that Beauty is on the inside and that Looks aren't everything.